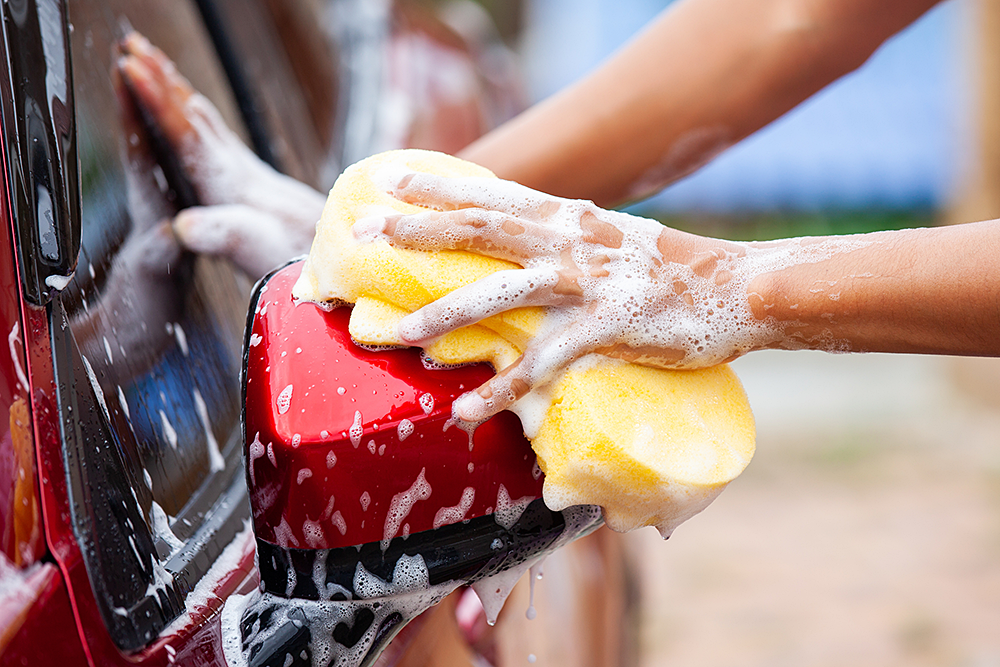 March brings the excitement of college basketball as well as the annual to-do list known as Spring Cleaning.
This year, consider using environmentally friendly cleaning supplies to spruce up your vehicle.
"A widespread myth in the auto detailing industry is chemically laden car wash products aggressively attack dirt and grime, while eco-friendly car wash supplies are too 'mild' or 'soft' for the job," said Angela Williams of DetailXPerts, an eco-conscious vehicle detailing company based in Tennessee.
"Moreover, certain chemicals used in these products can cause severe health problems. Their toxic fumes can cause severe respiratory problems, skin or eye irritation, burns, and even blindness. Some chemicals are even carcinogens."
All that soapy, grimy water can find its way down a storm drain and into a river. Look for plant-based cleaners that are biodegradable, non-toxic and phosphate-free.
Cleaning products that wash and wax simultaneously provide another good way to cut down on water waste. Such products can contain eco-based natural carnauba and all natural detailing clay for paint protection and shine in one simple application.
Keep your interior looking sharp with eco-friendly cleaning products for the upholstery, rubber, vinyl and plastic surfaces. Look for cleaners labeled as all-natural to remove dirt, cut through grime, eliminate stains and deodorize the interior.
"Green car wash supplies provide top-quality auto detailing with zero risk to your health and the environment. Even the containers (bottles, cans, etc.) of the products are recyclable," Williams said.
Williams and DetailXPerts offer the following suggestions and insight for environmentally friendly ways to keep your vehicle clean.
Remove dust from the exterior. Use a clean, dry microfiber or terry cloth towel cloth. Or swipe the exterior with a duster intended for vehicles.
Keep a bottle of waterless wash and wax or instant detailer in your trunk. The products quickly and easily remove sap, bug entrails, dust and bird droppings.
Carry handi-wipes specifically designed for automotive use. Look for wipes that treat leather, glass, vinyl and painted surfaces.
Keep your reservoir of windshield wiper fluid full of a cleaner designed for bugs and road film. The cleaners are more efficient than water alone and contain enzymes that feast on viscous residue.
That soapy water winds up in a storm drain. Plant-based cleaners that are biodegradable, non-toxic and phosphate-free are better for the environment.
A carnauba-based wax protects the paint and can extend the time between car washes. Apply a carnauba-based wax every three months.